The Cat Eye vs. The Fox Eye vs. The Puppy Eye
It used to be, if you had a liquid liner on hand, your options were: A) cat eye, or B) rimming your entire eye with it, emo kid-style. Well, welcome to today, where there are pretty much as many eyeliner styles as there are eyeliner brands. And because we in the beauty industry
love
a theme, all the latest and greatest liner trends just so happen to be named after cute baby animals. Keep reading to learn how to master them all.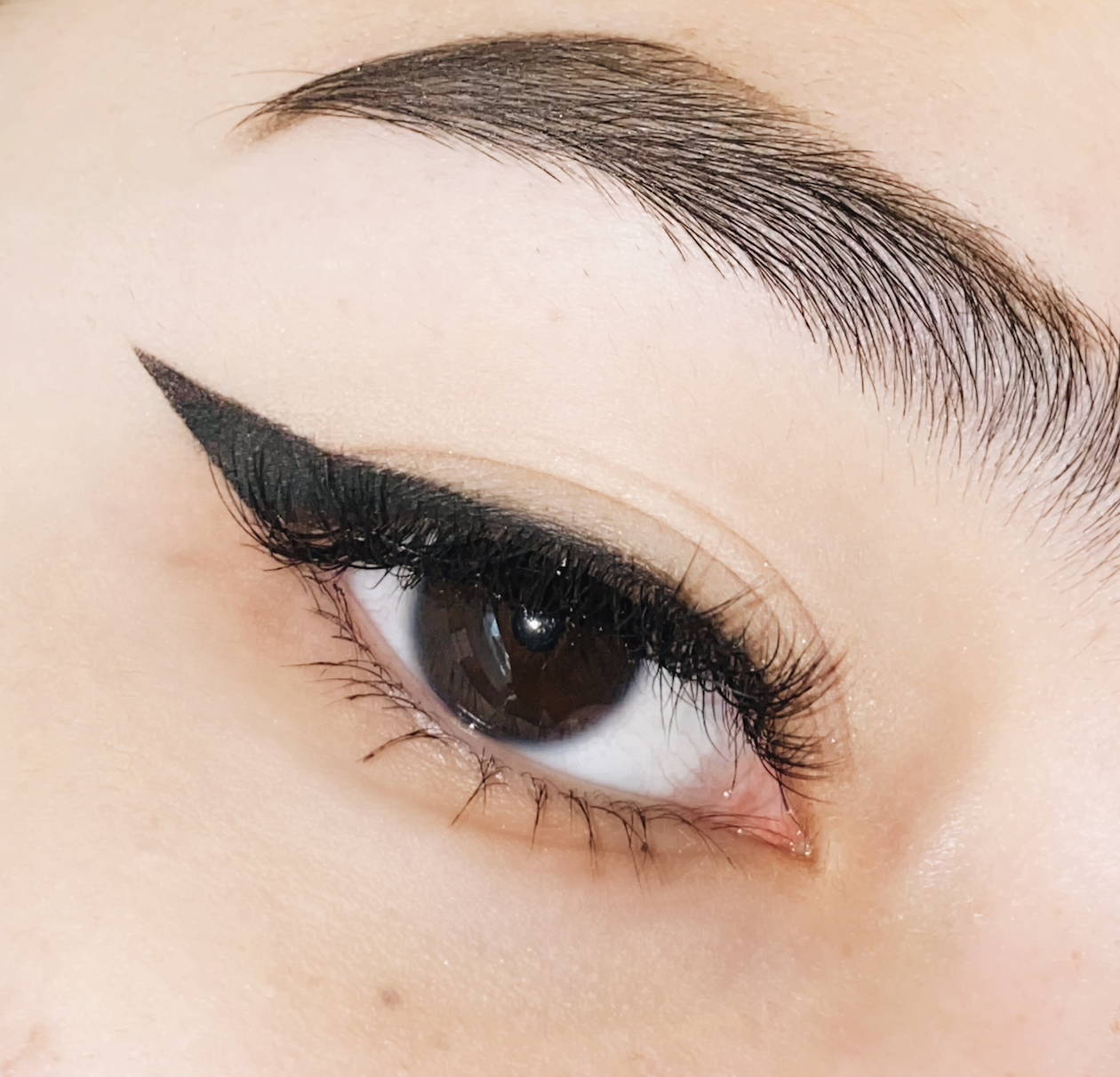 The cat eye is a classic for a reason: It beautifully accentuates almost every eye shape and instantly gives your look a retro vibe.

Rest your elbow on a table or other flat surface to steady your hand.
With your eyes open, use your liquid liner to draw a thin line from the inner corner of your eye to the outer corner. (You can also make small strokes that connect, if that's easier for you!)
Imagine your lower, outer lash line continues upward and outward toward the tail of your brow. Now draw a line there to create the bottom of your wing. Drag the line out as far as you want to go—the further out, the more dramatic your look will be.
Connect the end of the wing line to the eyeliner on your upper lid and fill in the long, triangular shape you've created.
Thicken the line or smooth the edges with more liner if need be.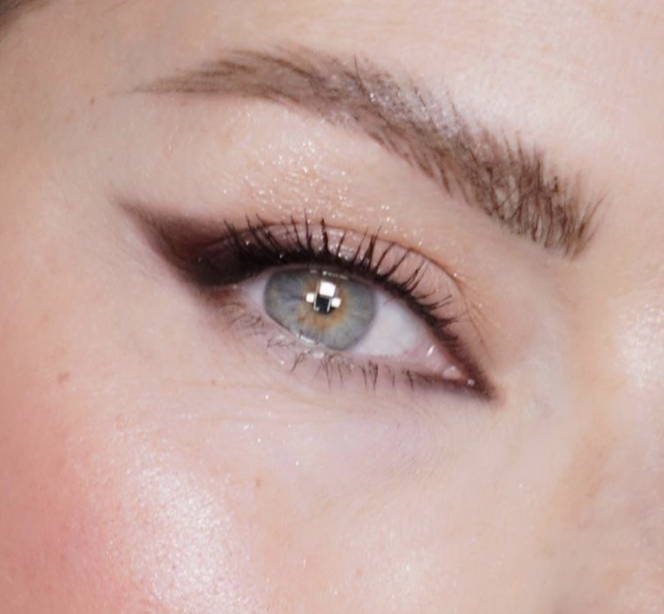 This new twist on the cat eye is beloved by makeup artists and supermodels for its subtle eye-elongating abilities. Try it with liquid liner or brown powder eyeshadow—like makeup artist Katie Jane Hughes (@katiejanehughes) did in the photo above— to create two completely different looks.
Dip a damp, angled eyeliner brush into deep brown eyeshadow and create a line starting at the outer third of your top lid.
Pull the line outward toward the tail of your brow, going a little further than you would for your standard cat eye. (This is key to the fox eye look!)
Draw over this line a few times—it should be the darkest part of the wing.
Now thicken the wing with more brown shadow, this time with a slightly lighter hand and no excess water on the brush. When you're finished, you should have a triangular wing shape at the outer edge of your eye.
Dampen your brush and dip it into the brown shadow again. Line just the inner corners of your eyes, cleaning up the line with a cotton swap if need be.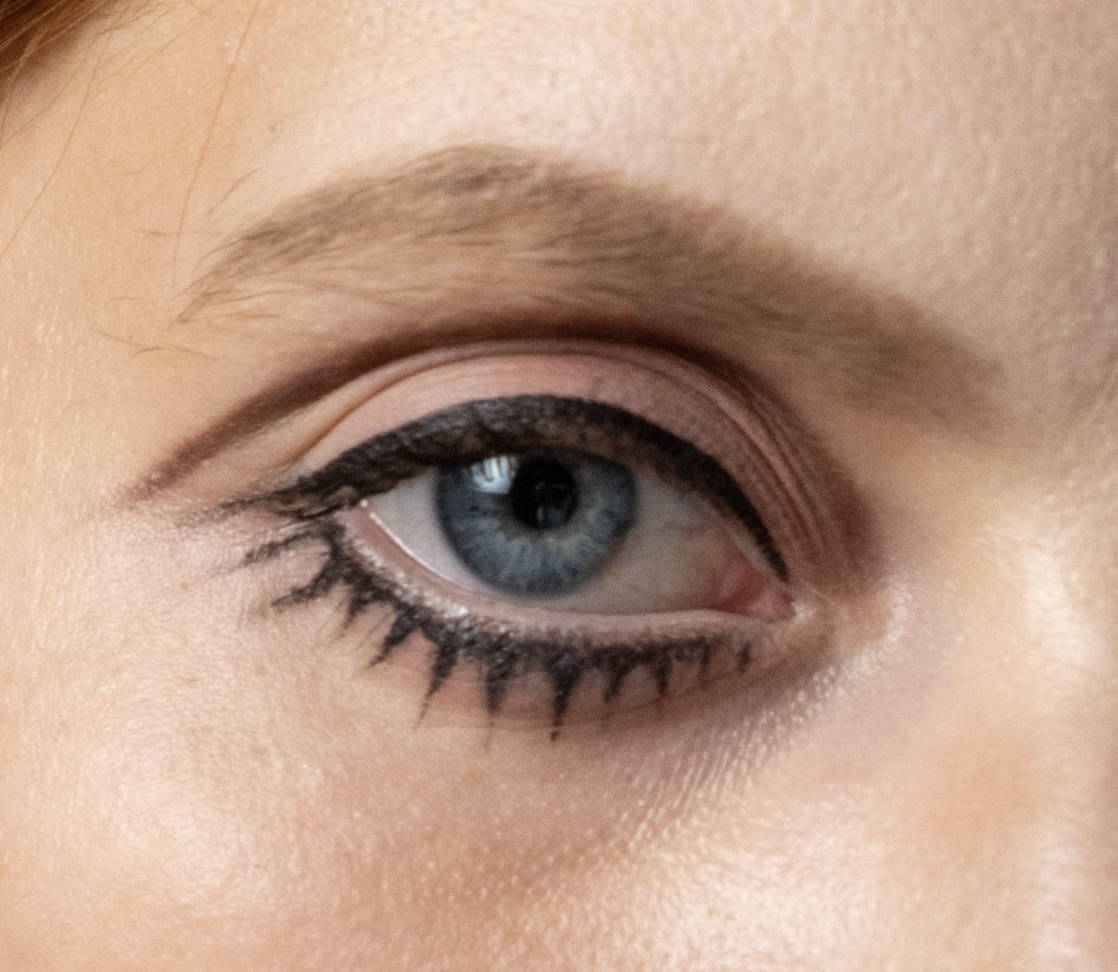 When we think of eyeliner, we think of upward flicks of color. But taking your line downward instead creates a sweet, almost anime-esque look that can be super subtle or more mod (like the look above.)
Using liquid liner, draw a line from the inner corner of your eye to the outer corner.
Now, just keep following your line downward. You're essentially creating a rainbow shape above your eye, the outer corner of which will blend in with your lashes. If you want to keep things subtle, stop here.
For dramatic mod vibes, use your liquid liner to make thin, faux lashes at your bottom lash line.
Finish by adding a line of brown shadow in the crease of your lid, mimicking the shape of your puppy liner.