How to Get Rid of Sunburn
So, you fell asleep by the pool. Or you lost track of time on the beach. Or, maybe you just didn't reapply your sunscreen frequently enough. Regardless of how it happened, all of a sudden you look down and realize you're red. Like, lobster red. Yikes. This is gonna hurt. Head inside as soon as possible, then keep reading to find out how to get rid of sunburn fast, thanks to our go-to tips and tricks.
HOW TO GET RID OF SUNBURN: HYDRATE
Getting a sunburn can make you uncomfortably warm. But drinking extra water doesn't just feel good. Sunburns actually draw your body's moisture to the surface of your skin, leaving the rest of your body dehydrated and less able to heal the burn efficiently. Wondering how to get rid of sunburn? Drink as much H2O as possible. Bonus points for adding electrolyte supplements to your water to help rehydrate the skin more rapidly.
HOW TO GET RID OF SUNBURN: POP PAIN PILLS
Sunburn causes your body to become red, swollen, and inflamed. One of the best ways how to get rid of sunburn is to reduce the immediate pain you're in by taking aspirin or ibuprofen every four to six hours. And since you'll want to get extra sleep while you heal (more on that later), consider taking these meds right before bed to help you have a deeper, more comfortable snooze session.
HOW TO GET RID OF SUNBURN: APPLY ALOE OFTEN
There's a reason people swear by aloe for sunburn! Not only does it provide hydration that your skin desperately needs right now to replenish itself and reduce peeling, but it also contains a substance called aloin that's a superstar for reducing inflammation. Wondering how to get rid of sunburn in other ways? You can also try applying a moisturizer with soothing soy or oats. If a particular area feels extra uncomfortable, slather on some over-the-counter hydrocortisone cream.
Last but not least, Balancing Oil features powerful anti-inflammatory ingredients like black cumin seed oil and rosehip oil to (almost) instantly take down the severity of your burn. One of our friends told us her sunburn was almost gone after just one night slathered in Balancing Oil! Try out the jumbo size to ensure you have enough for your entire body.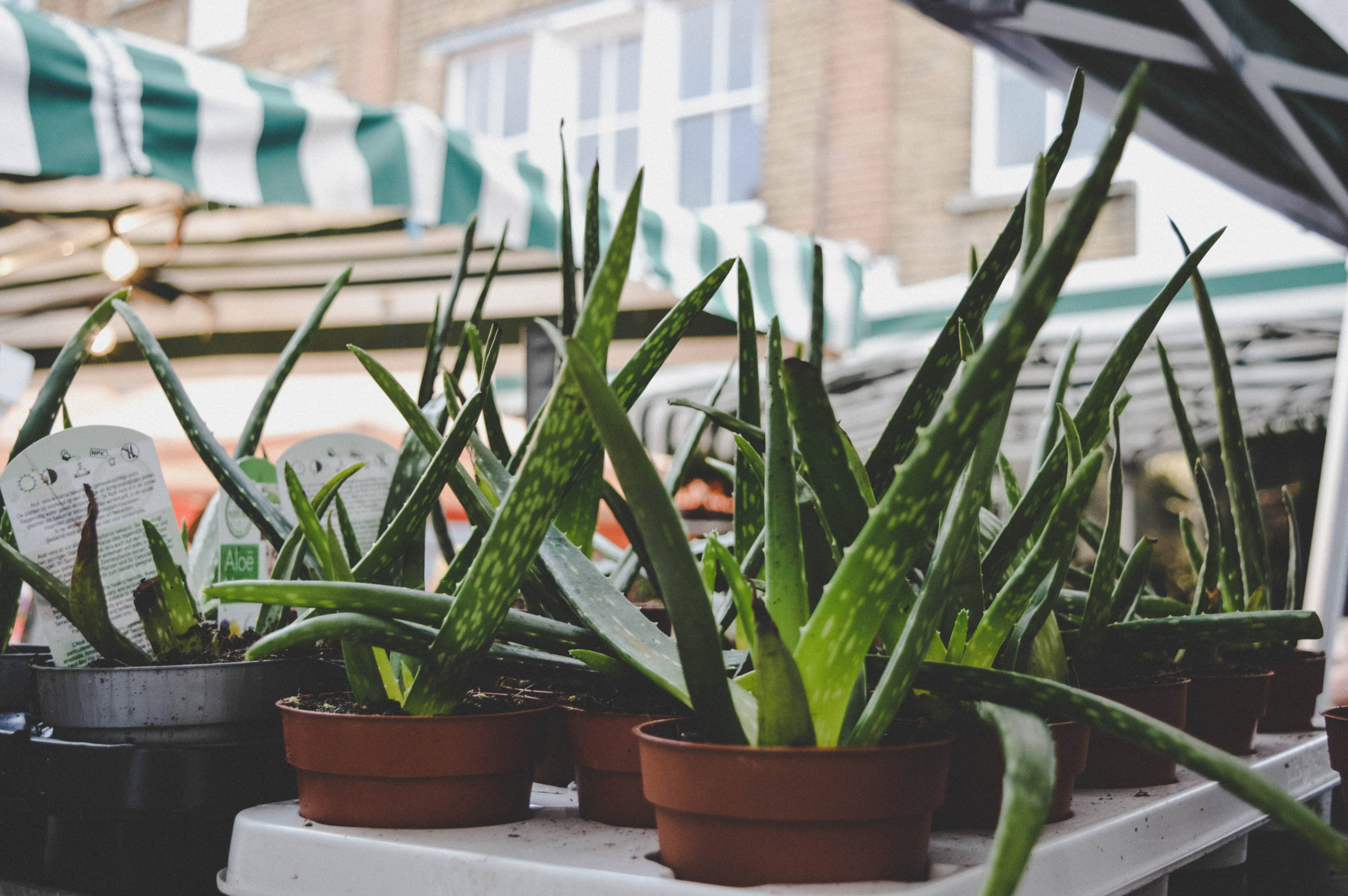 HOW TO GET RID OF SUNBURN: TAKE COLD BATHS
We'd be willing to bet that the only time a cold bath sounds amazing is when you're trying to figure out how to get rid of sunburn. It also seriously soothes pain caused by inflammation. Supercharge its effects by adding an oatmeal treatment to your bath, like the classic Aveeno one. After you hop out, leave skin a little damp and immediately apply an aloe- or soy-based moisturizer to lock in that moisture.
HOW TO GET RID OF SUNBURN: ALLOW SKIN TO HEAL
Your skin needs a little extra love and care to heal itself right now. So first things first: We know it sucks, especially if you're on vacation, but try to keep out of the sun for a few days. If you have to go out, remind yourself how to get rid of sunburn: Stay in the shade, be extra adamant about sunscreen, and wear a hat and loose clothing.
And no matter what you do, do. Not. Pick! Avoid picking at peeling skin, and if your skin has blistered at all, resist the urge to pop them. Blisters protect your vulnerable skin and prevent it from getting infected.
HOW TO GET RID OF SUNBURN: GET LOTS OF SLEEP
If you've gotten badly sunburned before, you know that sometimes a good, long sleep can leave you waking up feeling much less in pain. This is because your body kicks its repairing abilities into overdrive while you're catching zzz's, especially in the form of cytokine production that helps regulate inflammation. Hit the hay early and feel free to take long, restful naps. Your body needs it right now! It's the best way how to get rid of sunburn.