From heavy makeout sessions to viewings of Titanic, there are some things that even the best makeup just can't withstand. But we'll let you in on a little secret: For anything short of such events, your makeup should have no trouble lasting. Enter: makeup primer.
what is a makeup primer
and
what
does it do?
If you're noticing smudging, running, or fading, it's time to make a change. Don't go throwing out your whole makeup bag, though! You probably just need to incorporate a product that preps your skin better for the makeup you're laying on top of it.
To put things in simple terms, makeup primers are used as preparatory products that are applied after our creams to create a great canvas that will allow makeup to stick. Primers are used before our tinted moisturizers, concealers, foundation, and our eye shadow. Traditionally, primers were silicon-based to soften, blur, and smooth skin, but many primers in the market today contain additional ingredients such as sunscreen or hyaluronic acid for increasing hydration.
Today's best primers, like BlurFlex Priming Serum, don't just serve to blur, soften, or keep makeup in place, but they also come with a host of skincare benefits. They fight wrinkles and fine lines, treat acne, and/or moisturize our skin, all without feeling like we are wearing a mask.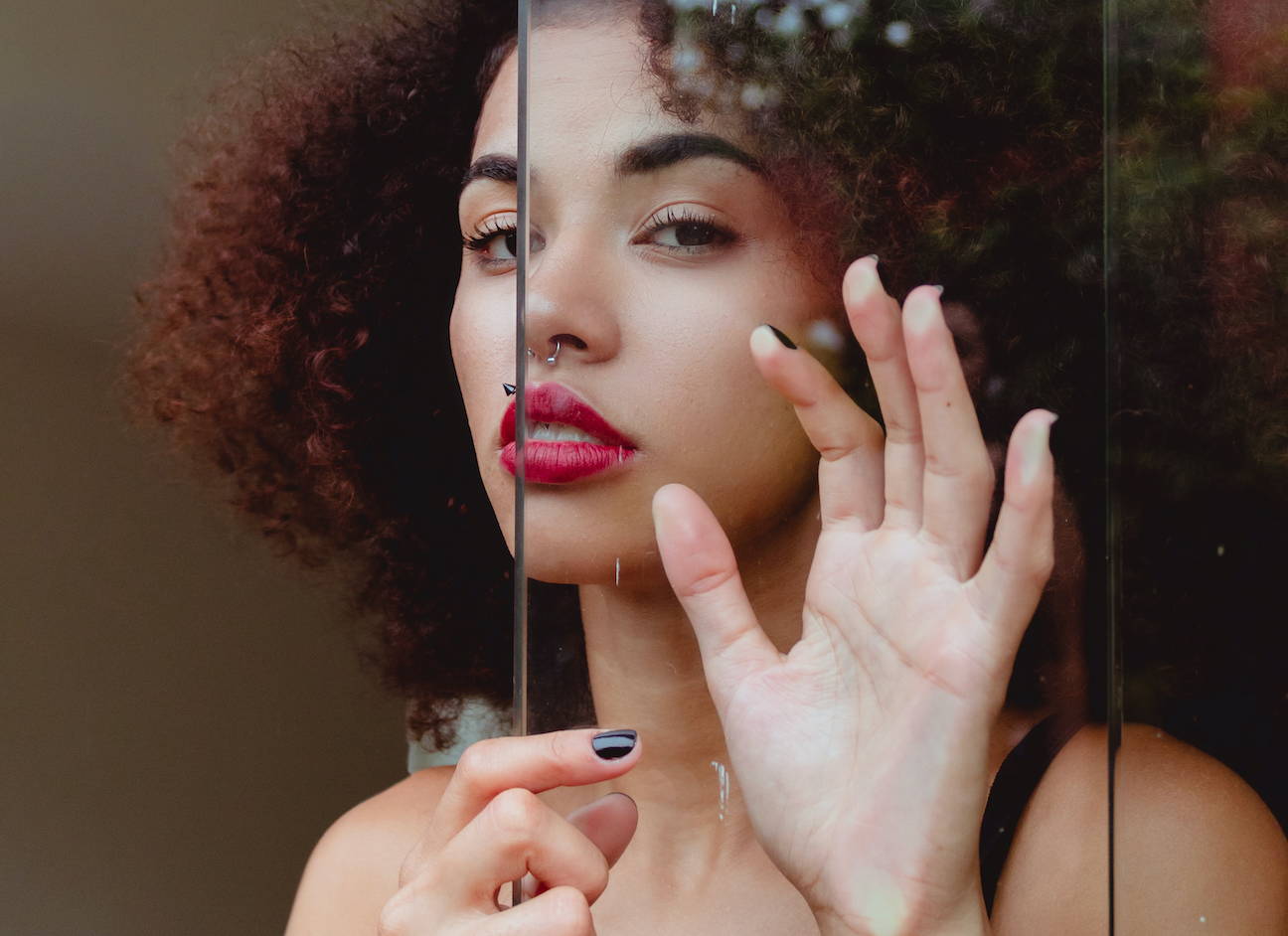 CAN I USE PRIMER ON OILY SKIN?
It's no secret: Excess oil and makeup don't really mix. (Just think of all the oil facial cleansers on the market!) A primer creates a barrier between your skin and your makeup, preventing foundation from sliding or becoming shiny. Translation: It maintains your flawless base for hours on end. If you feel like your makeup is still sliding, even with a primer, finish your look with a powder or setting spray, like Lock + Rock Makeup Mist.
CAN I USE PRIMER ON DRY SKIN?
If you've ever had a particularly flaky skin day, then you know how much dry skin can affect makeup wear. Your foundation exacerbates the flakes, and it feels like the color comes off with one accidental swipe of your hand. This is because even though makeup hates most oils, dry skin is the major exception—after all, makeup still needs something to adhere to.
Look for a primer with moisturizing ingredients, rather than a mattifying or silicon-based formula. BlurFlex features juicy humectants like glycerin and sodium PCA, which bind with water to plump your skin. Meanwhile, organic rosehip and jojoba oils seal in that hydration for flake-free skin that looks and feels lush.
Need even more nourishment? Treat a thirsty complexion and add a bit of hold with a super lightweight, fast-absorbing oil, like Balancing Oil, before you apply your makeup.
CAN I USE PRIMER ON MATURE SKIN?
Yes, yes, a thousand times yes! In fact, an effective primer can keep your makeup from sinking into fine lines or creasing. An even better primer fights wrinkles at the same time. BlurFlex features a patented tripeptide that's clinically proven to stimulate collagen production, reduce the appearance of fine lines and wrinkles, and improve skin tone and texture.
The result? Silky smooth skin that improves each time you wear it and serves as the perfect canvas for flawless makeup.
WHAT IF I WANT A DEWY FINISH?
So, makeup hates too much oil. (Have we hammered this home yet?) Unfortunately, if you like a juicy, dewy skin look, a little bit of facial oil is a great way to get it. But it's not the only way! We developed Lock + Rock Makeup Mist as a water-based way to get radiant—it gets it's subtle shimmer from responsibly sourced mica, not oils. Best of all, you can use it as a primer and a setting spray. Just spritz it on evenly before and after your makeup.
CAN IT PREVENT SPF FROM MESSING
WITH MY MAKEUP'S WEAR TIME?
Everyone who's obsessed with skincare knows daily sunscreen is the key to gorgeous, youthful skin as you age. Also not a secret? So many sunscreens, especially more natural versions, have a slightly oily or greasy feeling, which can lead to makeup sliding. Just follow your sunscreen with a primer to create a barrier between your SPF and your makeup.
CAN IT HELP MY EYE MAKEUP STAY LONGER?
Oily eyelid peeps, we see you! The same rules apply here: Nix oil for longer, smoother wear. Sure, you could buy a dedicated eye makeup primer... or you could use what you already have on hand. Add a drop of facial primer to each lid, or swipe on a concealer, like Conceal + Correct, there. The added benefit of the latter is that you'll also cover any discoloration on your lids, so your eyeshadow will look more like the shade you see in the pan.
HOW SHOULD I APPLY PRIMER?
Makeup primers work best when applied after your skincare routine and before your makeup application. Most of the top makeup artist suggest that applying primer with hands and blending it all over your face is the best and easiest way to achieve the perfect finish. Makeup brushes or sponges can absorb and waste too much product. Also, wait a few minutes to let the primer set before applying foundation and the rest of your makeup.
When applying primer, start with a pea-sized amount first and add more if needed. Many makeup artists suggest adjusting the amount of primer to your skin type. For example, if you are on the oilier side, be sure to use less product and build gradually. If your skin tends to be on the dry side, be sure to use at least a dime-sized dollop as your skin may quickly absorb it. Be sure to assess how your primer behaves throughout the day and if you find your face getting tight and dry, increase the amount of primer next time before you apply foundation.